Featured Project:

Pollinators in the Garden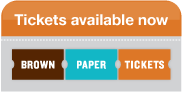 By Mark Plunkett on 19th January, 2015
This year we met at the White Oak Garden Center. Much thanks for providing a wonderful space for an evening of food and fun goes to owner Jeff Webeler. Click HERE for some great pics of the evening.
By Super Administrator on 19th August, 2014
Carol Mundy, host of Outdoor Life on WMKV in Cincinnati conducted two radio interviews prior to the Greenmarket 2014 event. Listen to them here.
By Mark Plunkett on 18th August, 2014
If you missed the opportunity to purchase Rick Darke's book The Living Landscape (written with Doug Tallamy) at a members discount, you may still do so at our next GCMGA monthly meeting.
LINKLink to Living Landscape Cover
Our Members Receive the Following Benefits:
Access to the Grapevine Newsletter

The Garden Grapevine newsletter comes to your door quarterly bringing news of Master Gardeners and their activities from all over the Tri-state area.

Access to our Member Forums

Members get access to the member forums where our members discuss a wide range of topics that relate to the gardening world. .

Special Member Discounts

Members also receive GCMGA-only discounts at select stores.