Featured Project:

Buzzz ... Humm ... Flittttt ... Discover the Critical Role of Pollinator Insects
Click on the image below for ticket sales.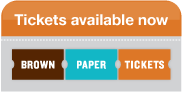 By Mark Plunkett on 22nd April, 2015
Ray Babcock will be one of the presenters at the May 9 BUZZZZ ... HUMMMM ... FLITTT event at the Greenacres Old Church.
Ray began beekeeping as a hobby about 9 years ago when his youngest son decided to have an observation hive in his bedroom....continue reading
By Mark Plunkett on 22nd April, 2015
Chairman of the USGBC Sustainable Sites Committee and Board Member of the Hamilton County Soil and Water Conservation District, Pam will help make a difference in our landscapes by showing us how to create ecosystems and habitats that are more...continue reading
By Mark Plunkett on 14th April, 2015
Join OSU pollinator expert Denise Ellsworth, local beekeeper extraordinaire Ray Babcock and other pollinator experts at Greenacres on May 9, 2015!
Denise R. Ellsworth
Program Director, Honeybee and Native Pollinator Education, OSU Dept. of...continue reading
Our Members Receive the Following Benefits:
Access to the Grapevine Newsletter

The Garden Grapevine newsletter comes to your door quarterly bringing news of Master Gardeners and their activities from all over the Tri-state area.

Access to our Member Forums

Members get access to the member forums where our members discuss a wide range of topics that relate to the gardening world. .

Special Member Discounts

Members also receive GCMGA-only discounts at select stores.